EPSOM SALT - MAGNESIUM SULFATE - MgSO4 - 9 LBS
---
Product Details
SKU:

EPSOMSALT-9LBS
UPC:

810068070040
Botanical Name: Magnesium Sulfate Country of Origin: U.S.A. Color: White CAS #: 10034-99-8 Harmonized Code: 25302020 Length (inches): 8 Width (inches): 8 Height (inches): 9 Gross Weight (lb.): 10 Net Weight (lb.): 9 Skin Safe: Yes
Epsom Salt (or Epsom Salts) is known as Magnesium Sulfate or Magnesium Sulfate Heptahydrate.
Not a dangerous substance according to the Globally Harmonized System (GHS).
Epsom Salt is a hydrated salt with seven molecules of water, so caking or bridging can occur.
Shipped to you in a safety sealed HDPE container with a resealable lid and a removable handle.
USES:
Cosmetic: Used in hair care products such as hair wave neitralizer solutions and in hair "densifier" products.
Soaps: Used to prevent shrinking and cracking
Detergents: Used as a viscosity control agent and a foam stabilizer and densifier. Also used as an anti-caking agent.
Fermentation: Used as the magnesium ion source in yeast and antibiotic production.
Fuel: Used as a sulfate ion source, sulfur and magnesiium based conditioner.
Agricultural: Used to correct magnesium deficiency in crops and animal feed. Commonly applied to magnesium-hungry plants or potted plants.
Medicinal: Used as an analgesic soaking agent for bruises and sprains.
Water Treatment: Used as a hardener, removal of heavy metals.
Steel: Used as a salt bath for brightening and zinc plating.
Leather Processing: Used as a weighting agent.
Other Miscellaneous: photographic solutions, artificial snow, magnesium stearate, magnesium sulfonate
General Physical Properties:
Physical State: solid, crystalline
Form: granular
Odor: odorless
pH: 6 - 7
Specific Gravity: 1.76 g/cm3
Water Solubility: 71g/100ml at 20C, 91g/100ml at 40C)
Incompatible Materials: metal hydrides and other water reactive materials.
Melting Point: >1,000C, at decomposition (very high temperatures), magnesium oxide, sulfur dioixed, and sulfur trioxide may be generated.
Loss on Ignition: 40 - 52
Typical Chemical Analysis:

Chloride
Iron
Selenium
Heavy Metals (as Pb)
Assay, % MgSO4 (Dry Basis)
% MgSO4 (as ?? Basis)
Magnesium
Sulfate
Range
140 ppm max
20 ppm max
30 ppm max
10 ppm max
99.0 - 100.5
47.52 - 60.3
9.8% min
12.9% min
Method
USP42
USP42
USP42
USP42
USP42
Calculated from Assay & LOI
USP42
USP42
RED (Revolutionary Essential Depot) Soap Making Products on Special - Click Here
Join the "Greener Life Club"
. Secure an additional 20% discount on all Essential Depot products and promote "Greener Life Products"
Essential Depot backs up its quality claims. We believe we are the only company selling Essential Oils that does Gas Chromatograph (GC) and Mass Spectrometry (MS) testing on every batch received and publishes the

full GC report

with

extensive research

on each Essential Oil for Greener Life Club Members.
CLICK HERE TO SEE Video Footage of Dr. Kevin Dunn, Professor of Chemistry at Hampden-Sydney College, discussing the GC testing of Essential Oils for authenticity

.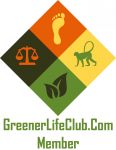 Greener Life Club Members can use the above Logo on their product labels, web site or marketing materials; see => https://www.essentialdepot.com/product/GLC-MEMBERSHIP-LOGO.html
Essential Depot promotes their products for them at => https://greenerlifeclub.com/product-directory/