Citric Acid Powder - 8 lbs - USA Made, Non GMO, Anhydrous, USP-NF/FCC, Granular (Fine Powder), White/Colorless, Odorless
---
Product Details
SKU:

CITRIC-ACID-8LB
UPC:

812841029474
Country of Origin: USA Color: White CAS #: 77-92-9 Flash Point (°C): >100 Harmonized Code: 2918140000 Length (inches): 8 Width (inches): 8 Height (inches): 7.5 Gross Weight (lb.): 9 Net Weight (lb.): 8 SDS/MSDS Link: http://www.essentialdepot.com/msds/Citric Acid SDS.pdf C.O.A. / G.C. Link: http://www.essentialdepot.com/msds/Citric Acid COA.pdf Essential Oil Blog: http://essentialoil.net/ Phthalate Free: Yes Skin Safe: Yes
Food Grade

USP

MADE IN THE U.S.A.

Non GMO

White/Colorless

Odorless

Anhydrous

Excipient/Food Use

USP-NF/FCC

Granular (Fine Powder)

Resealable HDPE safety-sealed pail with handle.
Often used as a food acidity regulator. Utilized as an acidulant to control a pH level (boost an acidic level).

Also used to maintain the stability of active ingredients and as a preservative.

Our citric acid is a mild organic acid and acts as a natural preservative.
It is used widely to add an acidic, or sour, taste to foods and soft drinks.
An industrial staple in medicines as well as dietary supplements.

A safer cleaning agent than chlorine bleach or quat, it is used as an environmentally benign cleaning agent. Typically used as general disinfectant as well as for cleaning hard water stains, lime, and rust.
Use it for making soap, bath salts, lotions and other beauty products.
Also used in photography.
RED (Revolutionary Essential Depot) Soap Making Products on Special - Click Here
Join the "Greener Life Club"
. Secure an additional 20% discount on all Essential Depot products and promote "Greener Life Products"
Essential Depot backs up its quality claims. We believe we are the only company selling Essential Oils that does Gas Chromatograph (GC) and Mass Spectrometry (MS) testing on every batch received and publishes the

full GC report

with

extensive research

on each Essential Oil for Greener Life Club Members.
CLICK HERE TO SEE Video Footage of Dr. Kevin Dunn, Professor of Chemistry at Hampden-Sydney College, discussing the GC testing of Essential Oils for authenticity

.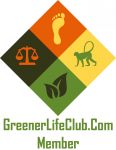 Greener Life Club Members can use the above Logo on their product labels, web site or marketing materials; see => https://www.essentialdepot.com/product/GLC-MEMBERSHIP-LOGO.html
Essential Depot promotes their products for them at => https://greenerlifeclub.com/product-directory/