GreenerLifeClub.com Lifetime Membership
---
Product Details
SKU:

GLC-LIFE-TIME
UPC:

812841028293
Add a GreenerLifeClub.com Lifetime Membership to your cart today!
NEWS FLASH:
Greener Life Club Lifetime Members. Your Invited to Greener Life Cocktail Party, May 4th 2018 (During HSCG Show), at the amazing Georgia Aquarium. You will also be able to visit the Vendor Exhibit area of the HSCG Show between 4:00 p.m. to 6:30 p.m. on Friday May 4th, 2018 just before you enjoy the Cocktail Party; even if you are not a HSCG member or show attendee. See facebook post below or
CLICK HERE for details
.
Your Lifetime account will be setup and your User ID and Password will be emailed to you within 1 business day. Essential Depot will cancel your current Greener Life Club Monthly or Yearly subscription (If you have one) when we setup your Lifetime Membership.
Visit the Greener Life Club - Click Here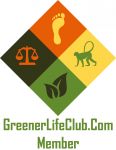 What is the Greener Life Diamond
Become a Life Time Member of the Greener Life Club and Secure a 20% Discount (and additional 10% lifetime member discount, and other benefits) on all the products you order (and add free product(s) to every order) at EssentialDepot.Com using Greener Life Club Promo Codes. Demonstrate your commitment to utilizing and selling products and services that promote a Greener Life and gain access to all other member benefits and resources:
Greener Life Club Lifetime Members.
Your Invited to Greener Life Cocktail Party (During HSCG Show) at Georgia Aquarium:
Join Essential Depot for "A Greener Life Cocktail Party"

We are so excited to announce that Essential Depot (http://greenerlifeclub.com/greener-life-sips-under-the-sea/) will be hosting an incredible event at the 2018 Annual Conference in Atlanta, Georgia-the Greener Life Cocktail Party!On Friday, the 4th of May 2018, beginning at 7:00 p.m. and ending at 10:00 p.m., Essential Depot will host "A Greener Life Cocktail Party" at the prestigious Georgia Aquarium in Downtown Atlanta. HSCG Annual Show Attendees are provided a courtesy attendance ticket. Greener Life Club Lifetime Members will also be invited to attend. The event is a mere 10 minute walk through Atlanta's beautiful "Centennial Park" from the HSCG Show Venue. Experience an Essential Depot amazing "Greener Life Event" while exploring the entire Georgia Aquarium with your cocktail, tapas, and company of other soapers, cosmetic makers, and industry professionals. You must over the age of 21 years to attend!All 2018 Atlanta Conference attendees are invited to attend, and Essential Depot has generously extended the invitation to spouses and guests of attendees who are not registered for the Conference itself. Signing up is easy-just visit http://greenerlifeclub.com/greener-life-sips-under-the-sea/ and fill out the signup form. If you will be bringing a guest who is not registered for the 2018 Annual Conference, be sure to let Essential Depot know in the question area of the form. Thank you to Essential Depot for sponsoring what will be a truly memorable event!

Posted by The Handcrafted Soap and Cosmetic Guild on Monday, November 6, 2017
RED (Revolutionary Essential Depot) Soap Making Products on Special - Click Here
Join the "Greener Life Club"
. Secure an additional 20% discount on all Essential Depot products and promote "Greener Life Products"
Essential Depot backs up its quality claims. We believe we are the only company selling Essential Oils that does Gas Chromatograph (GC) and Mass Spectrometry (MS) testing on every batch received and publishes the

full GC report

with

extensive research

on each Essential Oil for Greener Life Club Members.
CLICK HERE TO SEE Video Footage of Dr. Kevin Dunn, Professor of Chemistry at Hampden-Sydney College, discussing the GC testing of Essential Oils for authenticity

.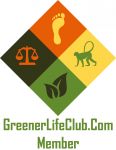 Greener Life Club Members can use the above Logo on their product labels, web site or marketing materials; see => http://www.essentialdepot.com/product/GLC-MEMBERSHIP-LOGO.html
Essential Depot promotes their products for them at => http://greenerlifeclub.com/product-directory/



Watch the video below to see "Greener Life Club Members" at the Essential Depot Wine Soap Bar attending one of our retreats discovering the "Secrets of Soap Making".