Argan Oil - 1 kg. - Approx 2.2 lbs.
---
Product Details
SKU:

EOIL-ARGAN-1KG
UPC:

812841024387
Uses:

Therapeutic Grade for use in aromatherapy, soap and cosmetic making. Not for internal use.
Botanical Name: Argania spinosa Country of Origin: Morocco Extraction Method: Cold Pressed - virgin, filtered (unrefined) Plant Part: Kernel Flash Point (°C): 100 Harmonized Code: 1515908090 Gross Weight (lb.): 2.5 Net Weight (lb.): 2.2 MSDS Link: http://essentialdepot.com/msds/Essential-Oils/MSDS - Argan Oil.pdf C.O.A. / G.C. Link: https://www.facebook.com/essentialoildepot/posts/958699334165072 Ayurvedic Blog: http://argan-oil-blog.com Essential Oil Blog: http://ayurvedicoils.com/essential-oils-info-buy-purchase_argan-oil_2455.html
Argan Oil - 1 kg. - Approx 2.2 lbs - Pure and Finest Quality. Supplied in 1 kg. safety sealed aluminium 1 kg. bottle.
Check out the Argan Oil Blog at
Argan-Oil-Blog.Com
Our 100% Pure Moroccan Argan Oil has no additives and no preservatives.
The Argan Tree, Argania spinosa from Sapotaceae family and grows only in Morocco. The trees can live from 150-200 years. For centuries traditional cosmetic products produced from Argania spinosa have been a well kept secret known only to Berber women in Morocco and used to protect skin, hair and nails from the harsh, dry weather conditions.
Argan oil is believed to be one of the rarest oils in the world. To produce Argan oil for cosmetic use, freshly harvested kernels from the fruit of the Argan tree are pressed and filtered through an organic cotton sieve, to extract the aromatic oil.
The Argan oil is easily absorbed by the skin. This form of Argan oil is used for the treatment of dermatologic disease (acne, etc). Argan oil extracted by this method is used in Aromatherapy.
In Europe, Argan oil has been used in the Aromatherapy industry for a long time, but for some reason it is not well known in the United States.
Argan oil has almost twice as much vitamin E or a-tocopherol as olive oil and it is much richer in linoleic acids. Its anti-ageing properties, due to high levels of vitamin E and saponins (which soften the skin), are well documented.
Tocopherols are very important to human health because of their anti-oxidant actions and free radical scavenger affects. In traditional Moroccan medicine, Argan oil is used for the care of the body and face to counteract the effects of age or weather.
Argan Oil is a rare nut oil, made from the kernels of the Argan Tree, native to Morocco.
Argan Oil is easily absorbed by hair, skin and nails.
Argan Oil is suitable for dry skin, and it's been traditionally used for skin problems, including eczema and psoriasis.
Argan Oil is also great for hair, especially dry or damaged hair.

Greener Life Diamond Details
---
Carbon Footprint:Pending Animal Friendly:Pending Bio Healthy:Pending Fair Trade:Pending
RED (Revolutionary Essential Depot) Soap Making Products on Special - Click Here
Join the "Greener Life Club"
. Secure an additional 20% discount on all Essential Depot products and promote "Greener Life Products"
Essential Depot backs up its quality claims. We believe we are the only company selling Essential Oils that does Gas Chromatograph (GC) and Mass Spectrometry (MS) testing on every batch received and publishes the

full GC report

with

extensive research

on each Essential Oil for Greener Life Club Members.
CLICK HERE TO SEE Video Footage of Dr. Kevin Dunn, Professor of Chemistry at Hampden-Sydney College, discussing the GC testing of Essential Oils for authenticity

.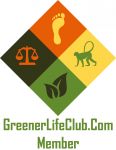 Greener Life Club Members can use the above Logo on their product labels, web site or marketing materials; see => http://www.essentialdepot.com/product/GLC-MEMBERSHIP-LOGO.html
Essential Depot promotes their products for them at => http://greenerlifeclub.com/product-directory/



Watch the video below to see "Greener Life Club Members" at the Essential Depot Wine Soap Bar attending one of our retreats discovering the "Secrets of Soap Making".