Propylene Glycol - 2 Gallons - 2 x 1 Gallon Containers - FREE US SHIPPING
---
Product Details
SKU:

PROPYLENE-GLYCOL-2GALLS
UPC:

812841026626
Country of Origin: USA Harmonized Code: 2905320000 Net Weight (lb.): 18.2 SDS/MSDS Link: http://www.essentialdepot.com/msds/MSDS%20Propylene%20Glycol%20USP%20Kosher.pdf C.O.A. / G.C. Link: http://www.essentialdepot.com/msds/pg-coa.pdf Ayurvedic Blog: http://ayurvedicoils.com/ Essential Oil Blog: http://essentialoil.net/ Greener Life Products: https://greenerlifeclub.com/product-directory/ Kosher: USP - Kosher - Food Grade
Propylene Glycol 2 Gallons - USP - Kosher - Food Grade - FREE SHIPPING - Safety Sealed HDPE Resealable Lids.
Finest Quality Kosher USP Food Grade Propylene Glycol for use as a moisturizer in medicines, cosmetics, food, toothpaste, shampoo, mouth wash, hair care and other products
Uses: Antifreeze Solutions, Solvent for fats, oils, waxes, resins. Hygroscopic agent. Coolant in refrigeration systems, plasticizers, hydraulic fluids, textile conditioners.
CHECK OUT our GLYCUBE Offering --> 4 Gallons in a 12" x 12" x 12" box that you can stack 4 high conserving, space in your facility. Many customers order 20 or 30 Glycubes at a time, and utilize our freight shipping rates.
Customers with the ability to received palletized freight shipments can purchase our VG or PG in Drums, see =>
http://www.essentialdepot.com/category/VG-PG-DRUMS.html
Our Propylene Glycol and Vegetable Glycerin products are loved by Essential Depot's customers because they are the best and purest product you can buy. USP Grade (pharmaceutical grade) from the same trusted source for over 5 years.
All our glycerin and propylene glycol products are safety sealed for your protection.
RED (Revolutionary Essential Depot) Soap Making Products on Special - Click Here
Join the "Greener Life Club"
. Secure an additional 20% discount on all Essential Depot products and promote "Greener Life Products"
Essential Depot backs up its quality claims. We believe we are the only company selling Essential Oils that does Gas Chromatograph (GC) and Mass Spectrometry (MS) testing on every batch received and publishes the

full GC report

with

extensive research

on each Essential Oil for Greener Life Club Members.
CLICK HERE TO SEE Video Footage of Dr. Kevin Dunn, Professor of Chemistry at Hampden-Sydney College, discussing the GC testing of Essential Oils for authenticity

.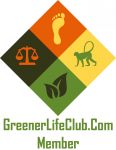 Greener Life Club Members can use the above Logo on their product labels, web site or marketing materials; see => https://www.essentialdepot.com/product/GLC-MEMBERSHIP-LOGO.html
Essential Depot promotes their products for them at => https://greenerlifeclub.com/product-directory/