Avocado Oil - 1 Quart + refillable empty 2 oz - Food Safe
---
Product Details
SKU:

AVOCADO-SWEET-QUART-PLUS
UPC:

812841029528
Uses:

Cooking, Massage, Lotions, and Cosmetic Making
Botanical Name: Persea Americana, resp. Persea Gratissima Country of Origin: European Union (Italy) Extraction Method: mechanically pressed Plant Part: fruit pulp of the ripe Avocado pear Color: Clear, light yellow liquid to reddish brown CAS #: 8024-32-6 SAP value (KOH): 0.188 SAP value (NaOH): 0.133 Harmonized Code: 15159099 Length (inches): 4 Width (inches): 4 Height (inches): 9 Gross Weight (lb.): 2.5 Net Weight (lb.): 2.25 Skin Safe: Yes
Avocado Oil - 32 ounces net weight in a 1 Quart container plus refillable empty 2 oz flip top container - Food Grade
Shipped in an HDPE safety sealed 1 Quart Container with a resealable screw cap PLUS HDPE 2oz container with flip top resealable screw cap.
Used in the cosmetic industry as a major base for skin and body care products such as bath lotions, skin moisturizers, creams, and soaps.
This 100% pure Avocado Oil is all natural and high in sterolins, which are reputed to reduce age spots, help heal sun damage and scars. It is the sterolins (also called plant steroids) in the oil that help to soften the skin and impart a superior moisturizing effect.
For culinary use as well.
Typical Fatty Acid Profile
(%) AOCS Ce 1e-91:
C16:0 Palmitic Acid 5.0 – 25.0
C16:1 Palmitoleic Acid 1.0 – 12.0
C18:0 Stearic Acid 3.5 Max
C18:1 Oleic Acid 50.0 – 74.0
C18:2 Linoleic Acid 6.0 – 20.0
C18:3 Linolenic Acid 3.0 Max
Nutritional Information:
Calories
Fat Grams
Saturated (g)
Trans Fat (g)
Monounsaturated Fat (g)
Polyunsaturated Fat (g)
Cholesterol (mg)
Sodium (mg)
Total Carbohydrate (g)
Dietary Fiber (g)
Sugars (g)
Protein (g)
Per 100 gm
900
100
11.6
0
70.6
13.5
0
0
0
0
0
0
Per 14 gm
120
14
1.6
0
10
2
0
0
0
0
0
0
% DV per 14 gm
--
22
8
--
--
--
0
0
0
0
0
0
Not a significant source of Vitamin A, Vitamin C, dietary fiber, or sugars. Percent Daily Values are based on a 2,000 calorie diet.
Typical Analysis:
Property
Flavor
Odor
Free Fatty Acids (% oleic)
Peroxide Value
Iodine Value
Refractive Index @ 20C
Unsaponifiable Matter
Density @ 20C
Acid Value
Typical Analysis
Extremely Mild - None
Mild - None
0.5% max
3.0 mEq/kg max*
70-95 cg/g
1.468-1.476
2.0% max
0.912-0.923 gr/cm3
1.0 max
Method
Sensory
Sensory
AOCS Ca 5a-40
AOCS Cd 8b-90
AOCS Cd 1d-92
AOCS Standard Methods

AOCS Standard Methods
AOCS Standrad Methods
*Maximum value at packaging as an oil's peroxide value can increase. This increase does not denote the oil is rancid.
RED (Revolutionary Essential Depot) Soap Making Products on Special - Click Here
Join the "Greener Life Club"
. Secure an additional 20% discount on all Essential Depot products and promote "Greener Life Products"
Essential Depot backs up its quality claims. We believe we are the only company selling Essential Oils that does Gas Chromatograph (GC) and Mass Spectrometry (MS) testing on every batch received and publishes the

full GC report

with

extensive research

on each Essential Oil for Greener Life Club Members.
CLICK HERE TO SEE Video Footage of Dr. Kevin Dunn, Professor of Chemistry at Hampden-Sydney College, discussing the GC testing of Essential Oils for authenticity

.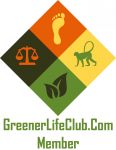 Greener Life Club Members can use the above Logo on their product labels, web site or marketing materials; see => https://www.essentialdepot.com/product/GLC-MEMBERSHIP-LOGO.html
Essential Depot promotes their products for them at => https://greenerlifeclub.com/product-directory/