8 lbs Food Grade Sodium Hydroxide Lye Micro Beads - 4 x 2lb Bottles
---
Product Details
SKU:

NAOH-8-FOOD_GRADE
UPC:

812841025322
Shipping Restrictions: ORM-D
AIR SHIPMENT PROHIBITED -> Can only be shipped to USA 48 Contiguous States
ORM-D -> Can only be shipped to USA 48 Contiguous States
ORM-D FREE SHIP -> Can only be shipped to USA States and USA Territories
Country of Origin: USA Harmonized Code: 2815110000 Gross Weight (lb.): 9 Net Weight (lb.): 8 SDS/MSDS Link: http://www.essentialdepot.com/msds/NaOH_SDS.pdf C.O.A. / G.C. Link: http://www.essentialdepot.com/msds/NAOH_COA_FG.jpg Ayurvedic Blog: http://ayurvedicoils.com/ Essential Oil Blog: http://essentialoil.net/ Greener Life Products: https://greenerlifeclub.com/product-directory/
Food grade sodium hydroxide / Lye. Used for soap or biodiesel when the quality of the caustic is very critical. Also use if: you have been having problems with the consistency of batches, formulate with hard to saponify oil blends, or employ sensitive essential oils. This grade is also Food Codex, FCC, and Kosher, with a Certificate of Analysis included. Can be used for Pretzels, Olives, Lutefisk, Hominy or any other food use.
Shipped as 4 x 2 lb. contianers in one box.


If you live on the west coast, to avoid high shipping charges we recommend you take a look at purchasing 10lbs (5 x 2lb containers) of our Food Grade Lye, which is only $39.59 with FREE SHIPPING ------> CLICK HERE
Please Note: If you want the best value, including shipping, per bottle. Check out our 32lb (16 x 2lb bottles) and 128 lb (64 x 2 lbs bottles) offerings this will give you a much lower price per bottle for the product delivered to your door. And because we only use high quality HDPE containers, with air tight resealable caps, you can keep the product for as long as you wish in the garage (just make sure the caps are tight).
***** Hazardous Material Notice *****
THIS SHIPMENT IS CLASSIFIED AS ORM-D CONSUMER COMMODITY. OUR PACKAGING MEETS ALL APPLICABLE REQUIREMENTS OF THE US DEPARTMENT OF TRANSPORTATION. WE ARE A CERTIFIED SHIPPER AND SEND THIS PRODUCT IN SAFE AND LEGAL PACKAGING BY A LEGAL CARRIER.
Please review our Material Safety Data Sheets for the Sodium and Potassium Hydroxide products before using them:
Sodium Hydroxide / Lye MSDS - CLICK HERE
Potassium Hydroxide / Lye MSDS - CLICK HERE
Here are our Cetificate of Analysis for the Sodium and Potassium Hydroxide products:
Sodium Hydroxide Technical Grade Beads COA- CLICK HERE
Sodium Hydroxide Food Grade Micro Beads COA- CLICK HERE
Potassium Hydroxide Flakes COA - CLICK HERE

UPC Code:
812841025322
RED (Revolutionary Essential Depot) Soap Making Products on Special - Click Here
Join the "Greener Life Club"
. Secure an additional 20% discount on all Essential Depot products and promote "Greener Life Products"
Essential Depot backs up its quality claims. We believe we are the only company selling Essential Oils that does Gas Chromatograph (GC) and Mass Spectrometry (MS) testing on every batch received and publishes the

full GC report

with

extensive research

on each Essential Oil for Greener Life Club Members.
CLICK HERE TO SEE Video Footage of Dr. Kevin Dunn, Professor of Chemistry at Hampden-Sydney College, discussing the GC testing of Essential Oils for authenticity

.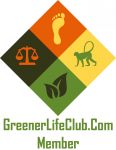 Greener Life Club Members can use the above Logo on their product labels, web site or marketing materials; see => https://www.essentialdepot.com/product/GLC-MEMBERSHIP-LOGO.html
Essential Depot promotes their products for them at => https://greenerlifeclub.com/product-directory/