Coconut Oil (1 Gallon) + Palm Oil (RSPO Certified Sustainable) (1 Gallon) Combination Pack - FREE US SHIPPING
---
Product Details
SKU:

COCOPALM-2-GAL
UPC:

812841028606
Uses:

Food Safe, Soap & Cosmetic Production
Botanical Name: elaeis guinnesis and cocos nucifera Country of Origin: Malaysia/Indonesia SAP value (KOH): 0.256/.203 SAP value (NaOH): 0.181/.144 Harmonized Code: 1513110000/1519000 Net Weight (lb.): 17.25 Ayurvedic Blog: http://ayurvedicoils.com/ Essential Oil Blog: http://essentialoil.net/ Greener Life Products: https://greenerlifeclub.com/product-directory/
Combo Package of Two Finest Quality Food Safe Oils - Coconut & Palm - Shipped in Two 1 Gallon High Quality HDPE Gallon Safety Sealed Containers.
PALM OIL
Palm Oil - 1 gallon - 8 lbs. - No Stir - RSPO Certified - SUSTAINABLE - Food Grade - Not Hydrogenated - Kosher - Palm Shortening is just a cooking term for Palm Oil.
Shipped in a safety sealed HDPE container with a reseable lid and removable handle.
100% Pure Food Grade Palm Oil. Successfully designed as a zero trans fat alternative to traditional shortening, it actually does have 0g trans fat per serving.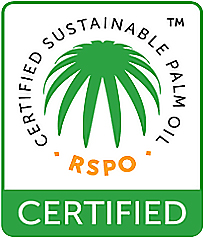 For culinary use as well as an ingredient in soapmaking and skin care products.
A product of Malaysia and Indonesia.
This premium Palm Oil is RSPO Certified Sustainable, demonstrating Essential Depot's commitment to preservation of the orangutan habitat impacted by conventional palm production. Purchase of RSPO Certified Sustainable palm oil contributes to the preservation of the orangutan habitat as well as fair trade and ethical sourcing.
Palm oil makes a nice hard bar when used in combination with other oils such as coconut and olive oil. It is less water soluble and resists melting. Saponifies easily and pulls other oils into saponification quicker. It is also known as vegetable tallow for its trait of adding firmness to bar soaps. Provides a pale white-yellow color. Palm oil may speed up the soapmaking process. A palm oil basses mixture is more reactive, therefore, you must add the essential oils and the nutrients swiftly or the soap will begin to set prematurely.
COCONUT OIL
Coconut Oil - Cocos nucifera - Food safe for culinary use or for soapmaking and skin care products.
Coconut oil is obtained from copra, the dried meat of coconut. Distillers separate the copra from the hull of the coconut. It is dried, crushed, and then expressed to remove the oil. This coconut becomes liquid at 76 degrees.
A percentage of coconut oil in cosmetics is moisturizing; too much of it can be drying. Its saturated nature resists rancidity and makes a very hard soap, while at the same time producing a fluffy lather.
Soapmakers usually combine coconut oil with olive, palm, palm kernel or castor oils for an all-vegetable soap. Some soapmakers use between 20% and 30% of a soap batch as coconut oil.
RED (Revolutionary Essential Depot) Soap Making Products on Special - Click Here
Join the "Greener Life Club"
. Secure an additional 20% discount on all Essential Depot products and promote "Greener Life Products"
Essential Depot backs up its quality claims. We believe we are the only company selling Essential Oils that does Gas Chromatograph (GC) and Mass Spectrometry (MS) testing on every batch received and publishes the

full GC report

with

extensive research

on each Essential Oil for Greener Life Club Members.
CLICK HERE TO SEE Video Footage of Dr. Kevin Dunn, Professor of Chemistry at Hampden-Sydney College, discussing the GC testing of Essential Oils for authenticity

.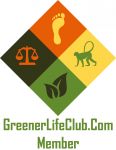 Greener Life Club Members can use the above Logo on their product labels, web site or marketing materials; see => http://www.essentialdepot.com/product/GLC-MEMBERSHIP-LOGO.html
Essential Depot promotes their products for them at => http://greenerlifeclub.com/product-directory/



Watch the video below to see "Greener Life Club Members" at the Essential Depot Wine Soap Bar attending one of our retreats discovering the "Secrets of Soap Making".