Beef Tallow - 6 @ 1 Quart (32 oz nt wt/container) - GRASS FED - Not Hydrogenated - Non-GMO - USP Compliant - FREE US SHIPPING
---
Product Details
SKU:

TALLOW-6-QUARTS-FREESHIP
UPC:

812841024325
Uses:

Culinary use as well as an ingredient in soapmaking and skin care products.
Country of Origin: USA and Canada Volume: 32 oz nt wt per container Extraction Method: Rendered and Filtered Color: Creamy White to Light Yellow CAS #: 61789-97-7 SAP value (KOH): 195 SAP value (NaOH): 139 Flash Point (°C): 500°F (min) Harmonized Code: 3401115000 Net Weight (lb.): 13 C.O.A. / G.C. Link: http://www.essentialdepot.com/coa/Tallow-CoA.pdf Ayurvedic Blog: http://www.beeftallow.com
Beef Tallow - 6 @ 1 Quart (32 oz nt wt per container) - GRASS FED - Not Hydrogenated - Non-GMO - USP Compliant - FREE from LACTOSE-GLUTEN-GLUTAMATE-BSE
Shipped in safety sealed HDPE container with resealable lid.
A creamy unbleached beef tallow rendered from only pure beef fat with no additives.
Not Hydrogenated
Lactose Free
Gluten Free
Glutamate Free
BSE Free*
Grass Fed
Non-GMO
USP Compliant (not certified)
Grass Fed Beef Tallow for culinary use as well as an ingredient in soapmaking and skin care products.
Use for making the hardest and longest-lasting soaps.
Keep cool and refrigerate after opening. Use within 3 months of opening.
*Rendered tallow is known to be low risk with respect to BSE, as the BSE agent, a prion, is protein based and neither does it reside in the fat nor is it soluble. Due to the high level of processing and filtration it is extremely unlikely to present any risk of contamination.
RED (Revolutionary Essential Depot) Soap Making Products on Special - Click Here
Join the "Greener Life Club"
. Secure an additional 20% discount on all Essential Depot products and promote "Greener Life Products"
Essential Depot backs up its quality claims. We believe we are the only company selling Essential Oils that does Gas Chromatograph (GC) and Mass Spectrometry (MS) testing on every batch received and publishes the

full GC report

with

extensive research

on each Essential Oil for Greener Life Club Members.
CLICK HERE TO SEE Video Footage of Dr. Kevin Dunn, Professor of Chemistry at Hampden-Sydney College, discussing the GC testing of Essential Oils for authenticity

.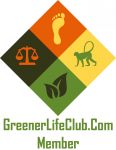 Greener Life Club Members can use the above Logo on their product labels, web site or marketing materials; see => https://www.essentialdepot.com/product/GLC-MEMBERSHIP-LOGO.html
Essential Depot promotes their products for them at => https://greenerlifeclub.com/product-directory/